Working with children can be both blessing and curse, as experienced teachers know first-hand. Of course, it depends a lot on your place of work, attitude, and other things. Generally speaking, private secondary school with high tuition will attract different children than a public school in a poor neighborhood. And the discipline of pupils in Korea differs to the discipline of schoolchildren in United States, or in Cambodia, just to give some examples.
In any case, you should show realistic expectations in your teaching job interview. And while it is great to have high ideals, hoping to become a role model for children, and help them develop their full potential, you should also be aware of the challenges teaching children presents.
Let's have a look at 5 sample answers to the question. Below the answers you will find some additional hints on how to make the best possible impression on the interviewing panel, and how to describe your expectations realistically.
5 sample answers to "Why do you want to work with children?" interview question
I have always wanted to work with children. I believe that teachers have a huge impact on their pupils, especially at elementary school level. They help them overcome their fears, learn the most important skills such as reading and writing, understand the world around them, and they eventually prepare them for the challenges that await them down the road. This is a huge responsibility, but for me it is highly motivating. Not many people have such an impact in their work as elementary teachers do. And I always wanted to have an impact, and contribute to something positive in local community. That's the primary reason why I want to work with children.
I just find it natural being around children. Since I have a good understanding for their world, and emotions, I find it easy to gain their trust. And everything is easier when you manage to win the trust of your pupils. What's more, I believe that a job of a school teacher suits my strengths and personality, and cannot think about anything else I would enjoy doing for a living more than I enjoy teaching. Having said that, I realize that job of a teacher isn't a bed of roses. We will face challenges, and despite my strengths I won't manage to win the trust of every single child in the class. But that's something I count with.
Our future depends on our children. Just look around to see what's going on in the world. Slowly but certainly, we are destroying our precious planet. More and more people suffer from extreme weather conditions, lack of drinking water, or they have other grave problems. We have just one generation left to stop this madness. I want to help my pupils develop right values, putting humanity and environment on the top of their list. And of course, teach them to have an open mind and think creatively, instead of just blindly listening to the so called "authorities" who care only about their profits. In my opinion, survival of the human race is at stake. That's a good enough reason to want to work with children, isn't it?
I want to work with children simply because teaching them suits me much better than teaching adults. Each teacher has their strengths and weaknesses, their favorite teaching methods, and so on. I've taught both children and adults in my life, and came to a clear conclusion that I achieve better results with children. What's more, I always wanted to work at this particular school, because I studied here years ago, and wanted to give something back to the community. Since it is an elementary school, it was clear from the first moment that I would work with children once I got the job here.
Speaking honestly, I do not have a particular preference. As an experienced English teacher, I know how to achieve the study goals with small children, teenagers, but also with grownups. Each audience has different goals and demands different teaching methods. It is something I learned during my long teaching career. At the end of the day, I really liked your job description and decided to apply, but the age of students wasn't really an important factor for me.
Your preferences matter, but do not forget on the goals of the children
When we forget the pleasantries, everyone minds their own business. You have your reasons why you want to work at a certain school, or with a certain group of people (children, teenagers, adults, etc). In order to make a real impression on the hiring committee though, you should also mention something else in your answer–namely how you want to help the students and the school meet their goals. Simply that you have also their well-being on your mind…
For example, you can say that you want to work with children (of a certain age group) because in your experience you achieve great study results with this group in particular, and it fits perfectly your favorite teaching methods and classroom management.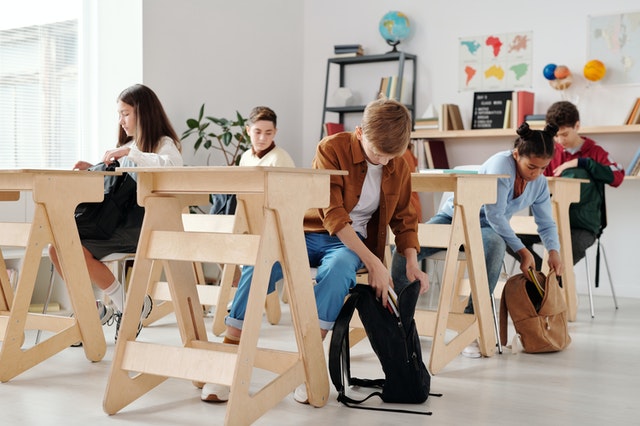 Showing flexibility is always a good idea
When applying for a teaching job with some bigger educational institution, it is always good to show certain level of flexibility when it comes to students, teaching methods, and everything else at your new job. Tell them why you prefer working with children, and then elaborate on it.
Sure enough, you prefer working with children, but you feel ready to handle also other age groups of population–if the situation at school demands it. Having a variety of teaching methods at your disposal, and endless empathy, you feel ready to help any group of students (or individuals) reach their goals. Show the interviewers that they can count on you in these uncertain times…
Ready to answer this one? I hope so! Do not forget to check also sample answers to other tricky interview questions for teachers: