Why do you want to teach here, and not somewhere else?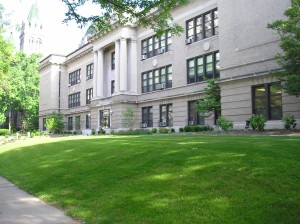 Most job seeker send many applications to all kinds of different educational institutions and schools, trying to secure some interview invitations and eventually a new job.
Job search is a game of numbers after all, and it would be naive to think that  people submit their application to one school only (unless their uncle works there as a school principal, and they are sure to succeed in an interview).
On the other hand, school principals and other interviewers do not like candidates who wander from one interview to another, knowing nothing about the schools they want to join. We will ask you this question to see how serious you are about this particular application.

Pre-interview research
Try to learn something about the school, the students, staff, achievements, visions and goals, problems and challenges they face.
The information will help you when answering this particular question, and you can benefit from it also later in an interview. It's school, so you rather do your homework. 🙂
Show respect and recognition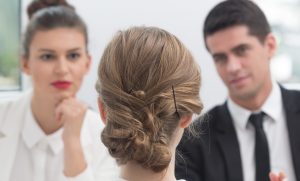 Education administrators are proud of their institution. Successful job candidates know it, and they talk about  good results of the students, good reputation of the school, excellent management, balanced study programs, etc.
This nearly always works for their favor, and let me tell you why:
When we speak nicely about the school, we in fact speak nicely about people who lead and manage the place. These people often sit in the interviewing panels. Everyone likes to be praised for their good work, so if you find something worthy of a praise, mention it in your answer to this interview question….
If you find nothing, however (the school is new, or has a bad reputation), you can talk about personal reasons, such as good traffic connection to the place, fitting working environment, having connection with other teachers from the school, etc.
Sample Answers
I have spent a lot of time researching about schools in this district. I found your institution to be the most modern, high quality secondary school, with great reputation. I talked to some parents of the children, people I know personally, and they told me only good things about your school, and the teachers who work here. I would be proud to become a member of this particular team, and that's why I applied here.
To be honest, I chose your school mainly because of a good location. It's just ten minutes walk from my apartment. Living close, you can count with me for last minute replacements. Of course, you face some problems here, but which school in this district doesn't?
* Do you like the answers? Check my eBook, the Teacher Interview Guide, to see brilliant answers to twenty-eight most common interview questions for teachers. Thank you, Glen.
Next Questions: