A content-rich website for people trying to succeed in interviews for teaching and education administration jobs, Teacher-InterviewQuestions.com was founded in August 2015 by Glen Hughins, Recruitment Consultant and Interview Coach from Philadelphia.
Glen had worked as a school principal for fifteen years before changing his career to interview coaching and writing.
Author of a successful website for Assistant Principal job applicants, Glen has published more than ten eBooks and contributes with content to several other websites, blogs, and publications with his knowledge and writing.
Glen became a member of Career Consulting Association in 2017, further solidifying his status of an experienced interview coach and consultant.
In 2021, the website has undergone a complete design & content re-haul, with new leadership onboard. Currently, Matthew Chulaw, founder of one of the top 5 biggest websites in job interviews niche, Interview Penguin, is responsible for the overall direction and significant content expansion the website is going through at the moment. Glen remains the main content creator though.
Some statistics (see screenshots below)
The website has helped more than 60,000 job seekers is last twelve months alone.

We have welcomed visitors from 195 countries and territories in the observed time period.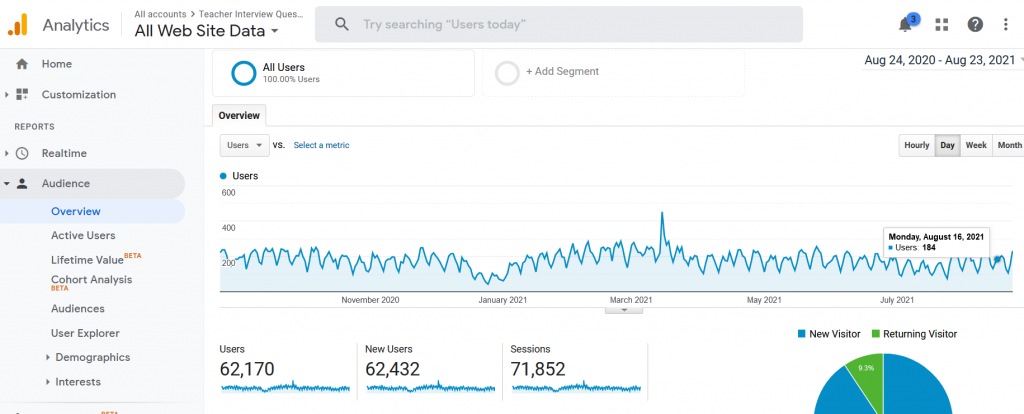 * If you have any more questions, or would like to request an access to Google Analytics as a potential business partner/advertiser, please contact us. Thank you!