We have read your resume, and we know what you have done up to this point of your professional career–if you've done anything. But we may still inquire about your past experience, to understand the way you talk about your former jobs and colleague. Does positivity or negativity prevail in your narrative? Do you focus on the tasks and names of jobs, or rather on your achievements with the students? And if you lack previous experience, do you have confidence in your ability to teach?
Let's move straight to 7 sample answers to the question. I tried to include answers for teachers with different level of experience, as well as different fields of specification (Science, Art, Math, PE, special education, general education at elementary level, etc). Do not forget to read also the paragraphs below the sample answers, for additional hints on how to make the best possible impression on the hiring committee…
7 sample answers to "Tell us more about your teaching experience" interview question
I spent one year at Boston Teacher Residency, teaching alongside older and more experienced professionals. I honestly enjoyed this experience and learned a lot from the veteran teachers. Every day was different, and I felt like understanding each student better and better as we progressed in the program. This experience helped me to understand that teaching was a right choice for my career, and now I am motivated to teach, and to put into practice everything I learned at BTR. Of course, I know I still have a lot to learn, and hope to continue my studies while teaching.
I taught at elementary school for three months, during the last year of my studies. It was difficult at first, because I found it hard to cope with the discipline issues in the classroom. However, after few weeks I got into the groove, and learned what worked with the students, and how to keep the discipline at a reasonable level at least. It was an extraordinary time, and to be honest, I still miss the children. However, now it is time to move on and start teaching full time. And that's exactly why I am here.
As you can see on my resume, I've been teaching Math and Physics for eleven years already. I managed to achieved above-average passing rates with my students at both schools. What's more, the students I prepared for regional and national competitions in Math managed to place top three at numerous occasions. What I try to say here is that I still enjoy my work after the years, and my attitude isn't just to give a lesson and go home… I enjoy working with talented students after school, helping them to develop their skills and prepare for competitions, so they can represent the school and achieve their dreams along the way. I would love to bring the same attitude to your place.
I've never taught before–at least officially. I've been an artist and painter for a decade, and I always found it fascinating to help other young painters from my circles to perfect their work, and become the best artists they can be. So while I've never taught officially, I've been actually tutoring people for a decade, and I am confident that I will be able to transit to a more traditional teaching role at your institution in no time.
Special tip: Do you like the answers? And what about premium answers to all 40 questions you may realistically face in your teaching job interview, including tricky situational questions? You will find them in the new edition of our eBook, the Teacher Interview Guide, reflecting latest trends in both education and interviewing. Thank you for checking it out!
I've taught exactly 628 hours during the last twelve months, mostly reading and writing. Sure enough, I found it challenging many times, but that's because I understand the responsibility we carry on our shoulders while working with young children, and I really care to deliver my very best, and help every single child to master these subjects critical for their further education. Learned many important lessons along the way. One of them is the importance of paraprofessionals in the classroom, another patience, and another an individual approach to each student, bearing in mind their abilities and needs. At the end I came to a firm conclusion that this is what I want to do for a living, and am excited to apply for a job with such an amazing school.
I've taught in two language schools before, plus one year in Thailand. Have had a variety of students, from small children to adults and business professionals. Over the seven years I really understood how to approach different groups, how to understand their skills, expectations, goals, and adjust my teaching accordingly. I want to say that I've managed to help my students meet their goals time and again. Whether it was passing a certain language exam, getting to a foreign university, or succeeding in a job interview in English. I enjoy helping people reach their goals, and will try my best to do the same with your students.
As you can see in my credentials, I've been in this field for over twenty years. And though I am not the youngest applicant, you can be sure that I continue to work on my teaching skills and reinventing myself, testing new teaching methods and classroom management styles, trying to adjust to the specifications of the young generation of students, and simply do my best to be there for the students, and to help them progress and succeed in both their studies and career. Looking at my resume, is there any particular job or experience you'd like me to elaborate on?
More often than not, you will have some experience
In virtually every first world country, teachers have an opportunity (and often also an obligation) to teach before completing their studies. It doesn't matter whether you taught in a teaching practice, residency program, or worked as an assistant teacher before – in all instances, you have something to talk about in an interview.
Recall the experience briefly, and summarize the lessons you learned along the way. It doesn't matter how difficult or easy it was for you. Try to focus on the good things in your answer.
The same applies to experienced teachers. If you have years of experience under your belt, try to speak about those years with love & enthusiasm. We shouldn't get the feeling that teaching bores you, that you do not enjoy it anymore, but stay in the field simply because that's what you've always done, and do not see any other option moving forward.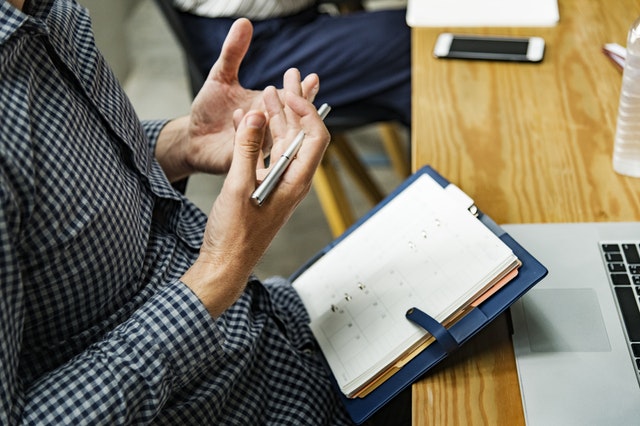 Talk about achievements, show them that you are focused on the students instead of yourself
At the end of the day, personal stories and numbers resonate the most with any interviewer. We all love stories, and it is just easier to remember them than some general blabber. Do you have such a feel-good story to share with the principal and other interviewers?
Maybe a particular student was failing a subject repeatedly, and you were the one who finally helped them pass the exam. Or you prepared some student for a national competition, they won or placed high on the list, and made themselves, their parents, and the school proud. Or you came to a classroom that lacked discipline completely, and students did not respect the previous teacher. However, you applied new teaching methods, gained their trust & interest, and the discipline improved immensely.
Any story is better than none. And, of course, you can spice it a bit while narrating what exactly happened. Play it smart. Tell them something they can connect with, on an emotional level. This can win you many points in your interview, and it is thousand times better than just saying that you've worked as a teacher for X number of months or years…
eBook with answers to all difficult questions
How do you determine each individual child's potential? How do you plan to include parents in their child's classroom? How do you connect your lessons to the real world? Why should we hire you, and not one of the other applicants for this teaching job?
These are just some of the tricky questions you may face in your teaching interview. Check my eBook, the Teacher Interview Guide (2022 edition) to see brilliant answers to 40 interview questions for teachers. Gain a competitive advantage, get rid of stress, and ace your interview! Thank you for checking it out!
Glen
May also interest you: