In my personal opinion, athletics and sports at schools are more important than even. We face a pandemic of obesity in the entire "Western world", and unless we do something with it at schools, when people are still young and they metabolism works well, we will find ourselves in a precarious situation in ten years from now… Working as an athletic director, you can make a big difference in local community. Hiring staff and couches, promoting teams, events and matches, and helping students to rediscover the natural love for movement and sports, you can easily find satisfaction and meaningful purpose in this work.
But what will happen in the interview? And what questions will they ask you? Well, it won't be an easy one. Good athletic director is a versatile professional, who knows a bit of everything–marketing, management, budgeting, coaching, interviewing people, organizing schedule, and so on. The hiring committee (typically consisting of two to five people from the school district, or from a particular school) can ask about any of these things, and more…. In this article I will try to help you learn how to answer their question and get this great job.
Why do you want to be an Athletic Director?
You should focus on two things in your answer: skills and abilities that make from you a great candidate for the position, and the progress you want to achieve with the athletic programs sponsored by their school or institution.
In the first case, you can mention your experience in the field, be it in the position of a coach, PE Teacher, head of the department, manager, or any other related job. And then of course your skills–managerial, organizational, budgeting and coaching skills, a nice combination that will allow you to do your job well.
When it comes to the progress you want to achieve, you have to do some research first. Try to learn where their school stands at the moment in terms of athletic programs. What programs they run, how their teams fare, and what can be done to make more children involved, or to achieve better results with the existing teams. You want to achieve something as their new athletic director, and believe to have the skills and experience to make it happen. That's the main reason why you applied for the job.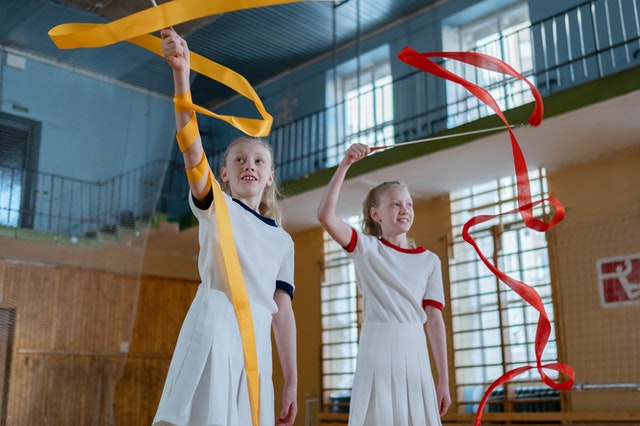 If we hire you as our new athletic director, what goals will you set for yourself for the first year in the job?
You have a few options for a good answer. Obviously the best option is to come up with exact ideas on what you want to improve, and achieve during the first year. Tangible and realistic goals, based on the research you have done before the start of your interview. It can be allocating the funds better, starting new programs, hiring new coaches, promoting the teams and events better, and so on, and so forth. This really depends on the school and how exactly are they doing with their programs.
In some cases, however, you won't be able to do such an extensive research before your interview. In such a case, I suggest you to talk about an extensive audit of their athletic programs. You will meet with representatives of the teams, including both coaches and players, and talk to other stakeholders, trying to understand the issues they face, and their points of view. What's more, you will work with the statistics from recent year, to see how each program is progressing, in terms of finances, attendance, results, etc. You will eventually summarize the information and come up with clear goals and milestones for the next academic year.
How do you imagine a typical week working as an athletic director at our school?
Try to show proactive approach to your work. You do not plan to sit in your comfy office all day, waiting for people to knock on your door, or for some problem to arise. On the contrary, you plan to spend a significant part of your week reaching out to people, talking to players, coaches, trainers, and other staff members, attending the matches and events, and simply doing all you can to get an insider's perspective on each program.
Then you will implement these finding in your work. It can mean a lot of things: working on budgets, trying to hire new staff members, devising new ways of promoting the programs, having weekly one on one meetings with the coaches, working on effective scheduling of game days and practices, etc. Show some flexibility and ensure them that you know what this job entails, and are ready to venture out of your comfort zone to meet your goals, and make sure the athletic programs thrive.
Imagine that local media report on bad coaching practices in our basketball team. How will you react?
One of your responsibilities will be answering questions of local media. More often than not, they won't ask you pleasant questions. As always, media hunt for sensations and click-bite titles, and sometimes they may blame you personally for any missteps of the coaches or other staff members.
The most important thing is to ensure the interviewers that you won't hide your head in the sand. On the contrary, you will face the media, and accept the responsibility, without blaming someone else for the mistakes. You will prepare your speech carefully, ideally with a help of a PR specialist, and make sure that you transparently answer the questions, with the best interest of the school on your mind.
What's more, you won't take such news lightly. You will investigate the situation in the basketball team, interviewing coaches and players, making sure that some remedies take place and the undesired coaching practices do not continue. You may have to fire the coach, or take other remedies, but of course this depends on the individual case, and it makes no sense going into such details in the interviews.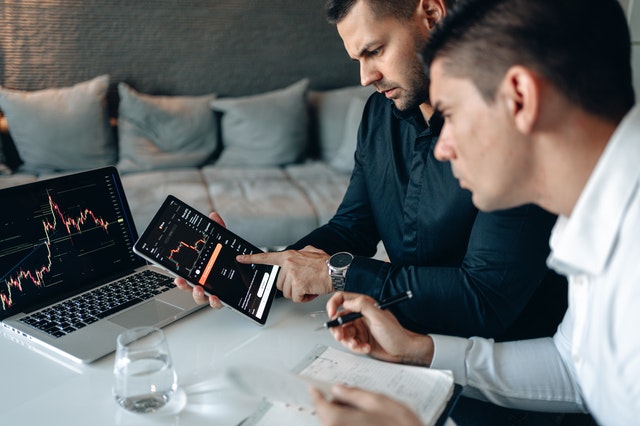 Do you think athletic directors should teach some PE classes, or even coach one of the teams, or they should focus only on the core of their job?
This really depends on the size of the school and the scope of their athletic programs. When applying for a job at a smaller middle school or high school, one that does not run some extensive athletic program, teaching PE or coaching one of the teams (or both) will likely form a part of your job. And you should embrace it, pointing out the advantages.
When coaching and teaching you get a first-hand experience of the classes, the matches, and can get a direct feedback from the students, who, after all, form the core of each athletic program. It helps you to understand better both strengths and weaknesses of the program, which you can benefit from while taking care of the core duties of the athletic director.
Situation changes when you apply for an athletic director job at a university, or some big high school that runs many athletic programs. In such a case, you typically just won't have time teaching or coaching. Unless we speak about a small assignment, of course, such as teaching four hours a week. Think about it for a moment, do your research, and consider whether you will manage to teach & lead their athletic programs at the same time. You should think out loud here, and explain your reasoning. An interesting discussion may follow (whether or not their new athletic director should teach), and such a discussion will only help you in your chances to get the job…
Other questions you may face in your interview for a job of an athletic director
You will face a lot of expectations in this job, from all sorts of bodies–players, coaches, parents, sponsors, media, and so on. How do you deal with such a pressure?
Tell me about a time when you demonstrated leadership in your work.
What do you consider your biggest weakness, when we talk about the job of an athletic director?
Do you have experience with interviewing and hiring people for jobs?
How do you want to measure the success of our athletic programs?
In your opinion, does administrative work platy an important role in this job?
Final thoughts
Athletic director is an amazing job with a great salary. You can have a huge impact in this work, and play your role on tackling one of the biggest challenges we face as human society–the pandemic of obesity in children. But you won't have it easy in the interviews.
A great athletic director is a versatile manager with a variety of skills, and the interviewers will test you with many tricky questions, just as I described in this article. What's more, athletic director is a popular job, and you should prepare for facing a tough competition in your interview. You may not compete with many people for the job–maybe just two or three other candidates, but you can be sure they will be qualified for the job, and hungry to succeed.
Do as much as you can to prepare for the interviews. Read this article once again, think about my suggestions, write down the questions and try to come up with good answers. And do not forget to spend at least few hours researching about the school, and each of their athletic programs. It will help you to come up with some ideas when it comes to your goals, and things you'd like to improve as their new athletic director… I hope you will succeed, and wish you good luck in this difficult interview!
Glen
May also interest you: