Back in the day when I was a child (and that's a long time ago indeed) my parents played such a vital role in my education. They spent hours with me in the evenings, helping me with the homework, or practicing writing, reading, math. Teacher-parent meetings were held almost on a monthly basis, and the attendance always approached 100%. Times have changed, however.
People are extremely busy nowadays. The difference between the rich and poor keeps growing each year, and the middle class slowly ceases to exist. Many parents have two or three jobs, and barely any time to help their children with their studies. What's more, the divorce rate is at all times high. Many children grow up in incomplete families, or in unfavorable conditions.
When you have two jobs, household to take care of, and bills keep pressing you on every corner, you have to sacrifice something from your schedule. Or all things that aren't completely necessary. For many parents it is participation on their child's education. But what can you do with that, from a position of a teacher? And how should you approach these challenges while interviewing for a job? We will try to find the answers together.
Let's start directly with 7 sample answers to the question. You will find on my list answers expressing all sorts of attitudes and ideas when it comes to including parents in education. Hopefully at least one of them will resonate with you, and with the message you try to convey in your job interview. I continue with the analysis of the question below the list of sample answers. Do not forget to check it out as well.
7 sample answers to "How do you include parents and guardians in their child's education?" interview question
I stick to the basics, that is a regular teacher-parent meeting. In an ideal case I try to have a short time alone with each parent, in order to make sure they are comfortable discussing sensitive issues. Of course, with some parents one minute is enough–all you have to do is praise them for the results of their child and the work they do with them back home. With others, however, the meeting can easily extend to thirty minutes or more, as we discuss the problems their child faces at school and what we can do together to address them.
In my opinion, we should include parents and guardians in the education, but we should not rely on them. Of course it would be nice if every parent spent two hours studying and practicing with their child daily. But we have to be realistic. Many people are extremely busy with their jobs, and things are far from ideal in many families. Hence, in my opinion, we should give parents the opportunity to participate, for example calling them to inform them about important issues at school that relate to their child, or inviting them for events. But if they aren't interested, we should not force them. We should try our best to help each child develop his or her full potential. Whether their parents care or not about it is of secondary importance.
Working as a special education teacher, I find the role of parents absolutely pivotal for the success of the child, for their ability to progress. Because children with disabilities have to make an extra effort. They have to study and practice more, if they want to pass. What's more, communication with their parents or guardians is absolutely crucial. It is important that we are all on the same page, following the same direction with the child. Only together we can achieve the desired results. Hence I try to have a close cooperation with parents or guardians of each child I work with individually.
This is my first job application, and logically I do not have that much experience with including parents in education of their children. Having said that, I definitely want to have an honest and open communication with the parents, discussing the issues their child faces, and also informing them about any important changes. At the end of the day, parents care for their children (or at least their should), and we teachers should definitely keep them in the picture.
Speaking honestly, I typically do not include them unless necessary. Let me explain. We are at a high school here. Students at this level should already know what they expect from life, and why they are studying. As a teacher I try to help them see the connection of the lessons with the real world, and realize the importance of their education. When you're 17 years old, you're not going to try hard just because your mother or your teacher tells you to try hard. Either you find the motivation within, or you don't, and will not put in any extra effort. Hence I focus more on helping students to find the motivation, instead of trying to talk their parents into something. Of course, if a particular student has disciplinary issues, for example, and we cannot address them at school, it is important to discuss things with their parents and involve them in the solution of the problem.
Just like with everything else in teaching, I prefer individual approach to each student and each case. We have to realize that not every child has a good relationship with their parents. For some children, including parents in their education will make things only worse… That's why it is important to know the children, their family situation, and have at least one longer meeting with child's parents at the beginning, to understand where we are standing with each family. Then, when it makes sense, when the relationship is good and parents care, we should involve them as much as necessary–inviting them to participate in events, discussing even minor issues with them, having a regular one on one (or one on two) meeting. In other cases, when including parents or guardians would make more harm than good, it is better to avoid it altogether.
I try to benefit from the modern technology. We can have a connection on a social network (or on some internal communication system) with each parent. Having an ability to send a group message, or to have an individual chat, I can easily and promptly address any issue, or inform the parents about an important event. And, of course, with distance learning in place at many schools nowadays, it is also important to encourage the parents and to guide them, to make sure that children progress with their education back at home, and at least somehow deal with the isolation they may face in these circumstances…
You can vouch for any approach, as long as you explain your reasoning
As you have likely understood, there isn't just one right answer to the question, a one fit all approach. Without a doubt the leaders of the school (your interviewers) have their ideas, and opinions. They may prefer strong inclusion of parents, and they may vouch for a complete opposite. It isn't easy to find out what they prefer before the start of your interview, regardless of how good your research is.
As long as you explain your reasoning, however, the only bad answer to this question in silence. Tell them how you want to include the parents in education, and explain why. Describe them your thoughts. If they do not agree with your opinion an interesting discussion may follow–and that's only a good sign. Explain your thoughts, listen to their thoughts, and ensure them that you are open for discussion when it comes to parents' inclusion and any other important matter.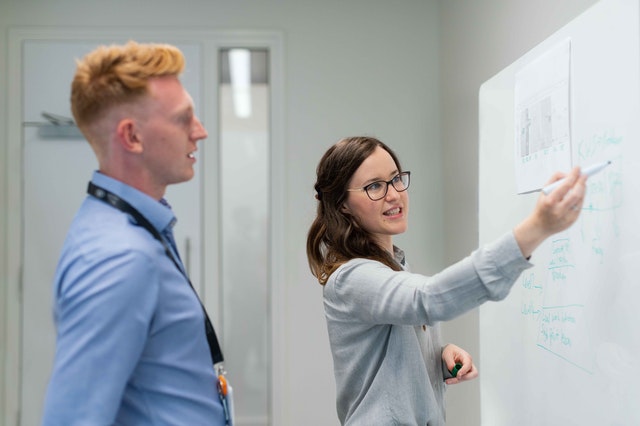 The focus should always remain on the well-being of the student
Regardless of what you vouch for, you should always emphasize your primary goal–to make sure that each child reaches their full potential at school. Some teachers forget that, focusing more on the satisfaction of the parents, or on some other goals. This should not happen to you in your teacher job interview.
Hence even if you advocate strong inclusion of parents and guardians, make sure to elaborate on it. Explain the role it should play in the education of the children, the positive impact. That's the attitude you want to show in your interview.
Ready to answer this one? I hope so! Do not forget to check also sample answers to other teacher interview questions: