Dear Teacher,
I will keep this page short and to the point. Here's what I have for you: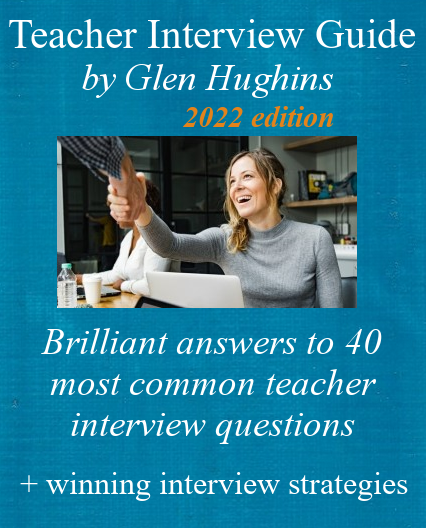 In the eBook, you will find multiple great answers to each of the following questions:
What are your strengths and weaknesses as a teacher?
How would you describe your teaching style?
Can you name the main challenges teachers face nowadays? How will you address them?
Why do you want to work for our school district?
How would you handle a student who is constantly disruptive and defiant?
How do you connect your lessons to the real world?
How do you assess progress of your students?
What would you do if a student was complaining about an assignment you'd given?
If you teach a lesson and your students don't seem to be "getting it," what do you do?
What do you expect from the administrators and from the school principal?
How do you go about teaching something that is not your strength?
Why should we hire you and not one of the other candidates for this teaching job?
And 27 other questions you may face in your teaching interview, including the tricky situational questions.
Check the sample to see how this book can help you:
Sample from the eBook
---
Q 7: How would you describe your teaching style?
Hint: Level of education, number of students in a classroom, and subject you teach are just some of the factors that limit your choice of a teaching style. School principal and other interviewers are aware of it.
In spite of that, they want to hear what teaching style you prefer to apply in your lessons, while trying to achieve great results with your students. What's more, some schools prefer one teaching style only–their entire marketing and philosophy is based around it. And it is also the reason why students (or their parents) choose their school, instead of another one. Think Montessori, Waldorf, and similar concepts of education, which certainly have some pluses and attract parents with certain values and beliefs.
Similarly to many other interview questions, you should start with a short research. Check the website of the school and their marketing materials. Make sure that they do not promote a particular teaching style. If they do promote one, learn something about it and refer to it once they inquire about your favorite teaching style. Ensure them that you love it and see the benefits for the students. You can even point it out as one of the reasons why you apply for a job with them, instead of some other educational institution in the area.
If they don't promote a particular teaching style, you can say whatever you want. As long as it makes sense of course, considering the subject you teach, target audience, and number of students in the classroom. You should be able to justify your choice. If you are not sure what to say, or lack experience, you can always vouch for an individual approach. Tell the principal that you will adjust your teaching style according to the subject covered, your target audience, and the actual situation in the classroom.
In reality, you may not have such a luxury. You will follow certain lesson plans and won't have a time to experiment much with a variety of teaching styles, or with anything else for that matter. While interviewing for a job, however, you can let your imagination roam a bit, and talk about individual approach to each classroom or even to each lesson, and each student. Most interviewers will love such an attitude, though deep inside they know it isn't really possible to teach in this way…
Sample answers
In my experience, when we teach subjects like history and geography, the lecture style works the best. However, instead of just sitting and talking, and waiting for the students to make their notes, I try to make the lessons more interactive. If we talk about Latin America for example, their population and problems they face, I will pick a fitting documentary which depicts local reality and show it to the students. It makes the lesson more interesting for them, and often leads to an interesting discussion, which helps them develop their communication skills, and also helps with deeper understanding of the subject.
My favorite teaching style is the activity method. I encourage students to ask questions, to think creatively, and to find the answers. In my opinion, it is much more effective than to simply give them the answers. Because once they learn in this way, they tend to remember the lesson better, and it also helps them to develop a questioning mind, and a curiosity about the world around us. Of course, it isn't always possible to apply my favorite teaching style, and I am definitely ready to adapt it to the conditions in the classroom, as well as to the subject we cover.
I'm 100% in for Montessori education. I started my own education in a Montessori kindergarten more than twenty years ago, and I am grateful to my parents who had made the decision. It really gave me an edge and helped me become the person I am today–still eager for knowledge, and still finding playfulness in life. I would love to work in a place that follows the method, and that's the reason why I applied for a job with your elementary school.
To be honest, I do not have a favorite teaching style at the moment. This is my first job application, and I am yet to learn what works best with the students. Of course, I know the theory. The lecturer, demonstrator, facilitator, and the delegator. I believe to understand all major teaching styles, though I still lack experience with their practical application in a real classroom. However, I am eager to talk about this with more experienced teachers, as well as experiment in the lessons, and hopefully find the teaching style that works the best with my students. It will become my favorite one, because the results of my students matter more than my personal preferences.
In my opinion, individual approach is the key. I prefer to use a variety of teaching styles in my classes. Whether I lecture or coach really depends on the children and their learning abilities, as well as the subject we cover, and other circumstances, such as the number of students in the classroom. The goal is always to keep the engagement and motivation high, and to make sure that we progress with all students. In my last teaching job I achieved great results with action based and game based learning, but it doesn't mean that I will stubbornly stick to it here. I can assure you that I am ready to apply different teaching styles in my lessons, in order to achieve the best possible results with the students.
Teaching in front of hundred people, I am often left with one option only–lecturing. In my opinion though, lecturing doesn't have to be boring. On the contrary. Once we include examples from real life, interesting stories, or even a fitting joke in our narrative, we can maintain high attention and engagement. And even in a lecture we can ask a question here and there, just to make sure that the students feel involved in the lesson. I believe to have an ability to captivate my audience, and make sure that they stay present in the lesson.
Q 13: How would you handle a student who is constantly disruptive and defiant?
Hint: The question may seem hypothetical to teachers with little experience, or to those of us lucky to teach at some Ivy League university, or at similar educational institution where one has to pay to play. In reality though, disruptive students form a daily bread of teachers all around the world, and you will always encounter at least some of them in your teaching practice.
How will you deal with such a student? And what impact will their behavior have on you? Are you ready to handle it emotionally? And what about the impact such a behavior (and your eventual reaction) will have on the rest of the classroom? School principal has all these questions on their mind while talking to you.
The key is to ensure them that you will keep a cool head, regardless of what happens. Sure enough, you won't just let them disrupt the lesson and make everyone else's life difficult. But you won't explode emotionally, you won't let them get into your head. At the end, that's what many students are after when acting disruptively. They want to break you.
On the contrary, you will calmly instruct them to stop their behavior, ask them out of the class, punish them, send them to principal's office (if nothing else works). And you won't stop there. You will actually try to solve the problem. Asking school psychologist for help, or talking to the parents of the student in question, are just some of the steps you can suggest taking.
Sample answers
Well, I definitely won't let them spoil the entire classroom. Because it can easily happen, and I've seen it happen before. So I will try to stop their behavior as quickly as possible, and I will be strict. Give them a clear deadline, and if they do not obey, they have to get out of the class. Having said that, I understand the issue is more complex. Students who are constantly disruptive and defiant often face mental issues, or they come from a difficult family background. For this reason, it is important to involve other professionals while addressing the issue. Case manager, school psychologist, their parents or guardians, various counselors employed at school–all of them can help to eventually address the issue, and make sure that the student can be a part of the classroom.
In my opinion, the most important thing is to keep a cool head. Because when you try your best, and care about each student, it is easy to burst out emotionally, or even say something you will regret immediately, while dealing with disruptive behavior in a classroom. So it is important to remind yourself to take it easy, to not get emotional. Then you should try to address their behavior, and here I definitely vouch for an individual approach. In some cases, students may act disruptively simply because they do not find the lesson engaging enough. That one is relatively easy to address, because we can always adjust our teaching methods, or try something to make them more involved in the lesson. But it can be also personal, or some psychological problem, and it is important to understand it and address it accordingly. In my opinion, knowing the file of each student, as well as having a one on one with them when similar issue persists, trying to understand the core of the problem, is really the most important thing. Once we know what's wrong, we can always address it.
This is my first job application, and I have not faced a similar situation yet. But i am not naive, and know that despite my best efforts, some students will not oblige to the rules. They will act defiantly, and they may try to make my life really difficult. I want to assure you that I am ready for such a behavior, and that it won't impact me emotionally. At the end of the day, in each class you have the best and the worst students. You have to count with that. And I will try to address any disruptive behavior following the standard procedures you have in place here–be it some punishment, contacting the parents, or anything else that works. I hope to learn more about these remedies from experienced teachers working at the school.
—————end of sample————–
---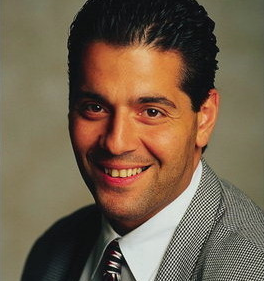 These are just two questions. You will find 40 in the eBook, including tricky situational questions. What's more, to ensure you will get the job, I included in the book five principles you need to understand before you can ace this interview.
And that's it. I do not want to waste your time with lengthy sales pages, and imaginary discounts, just like other people do on their websites, while selling various digital products. You have read the sample, you know what the eBook is about, and surely you can tell whether it will help you or not.
I sincerely believe it will help you in your interview. It will help you a lot. And you can read it easily in three or five hours, it's 35,000 words. Only things that truly matter, no secondary content.
Plus, of course, like with everything else we sell here, you have a risk free sixty days money back guarantee. If you don't like this eBook for any reason, or no reason at all, just let me know (email me at glen[at]teacher-interviewquestions[dot]com) within 60 days and we will give you a full refund.
Quick summary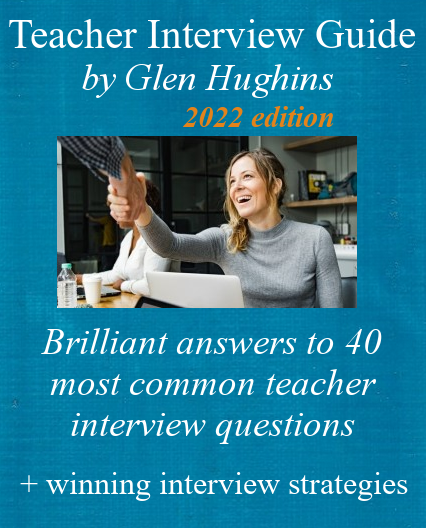 Brilliant answers to 40 questions you may get in your interview for a teaching job, including both basic and elaborate questions, as well as tricky situational questions.
Published in 2022, reflecting the latest trends in education and interviewing.

Several sample answers to each question, so you can choose the one that reflects your values and experience.

Winning interview strategies are part of the eBook.

Instant download, .PDF format (you can read it on any device (mobile, kindle, PC), and you can easily print it).
Secure and simple checkout with PayPal, you can pay with your credit/debit card, or with your PayPal account.
Price: $19, one time payment, no hidden fees or upsell. 60 days risk free money back guarantee.

Click the checkout button below to proceed to the payment.
(After the payment you will be directed back to our website to download your Interview Guide. You will also receive a download link and instructions to your email, just to ensure that you will get the eBook without waiting, even if the redirect fails.
If you can not see an option to pay with your credit/debit card once you click the check out button, click on "Create account with PayPal" or "Sign up". PayPal will offer you an option to pay with your credit or debit card, without a need to register an account with them–you will pay as a PayPal guest.)
---
That's it. Your interview does not have to be stressful, or difficult. You can interview with confidence, and give brilliant answers to all tough questions. Download the guide today, and succeed in your interview for a job of a teacher.
Sincerely,
Glen Hughins,
Your personal job interview coach
P.S. Send me a message to glen[at]teacher-interviewquestions.com if you have any questions. I try my best to answer all messages within twelve hours. Thank you!