Teacher Interview Guide – One of a kind e-book
Teacher Interview Guide
51 pages long eBook for everyone who wants to ace an interview for a position of a teacher.
By Glen Hughins, Consultant at Meridian Recruitment Agency, co-author of Teacher-InterviewQuestions.com

Dear job seeker,
Are you ready to answer the following interview questions?
Can you name the main problems teachers face nowadays? How would you solve these problems?
What would you do if a student was complaining about an assignment you've given?
Imagine that father of one of your students complained about something which was untrue. How would you react?
If you teach a lesson and your students don't seem to be "getting it," what do you do?
How do you feel about having children with special needs in your classroom?
What do you expect from the administrators and from the principal?
It is not easy, is it?
It can be very easy, with my Teacher Interview Guide.
See yourself what the fellow teachers think about it:
I had no idea what to expect in an interview and I was very nervous. However, after preparing with your interview guide, I started to feel confident and everything seemed much easier. I was finally able to deliver and got a job of a Secondary Teacher. Thank you Glen!
Samantha Jenkins, United States
It's not easy to get a job of an elementary teacher, and it's even tougher for men. However, I got the job in my very first interview, and all I knew was from your eBook. I can only recommend it to fellow job seekers.

Gerald Baker, United States


I just wanted to write back to you. Your book was a real eye-opener for me. I finally understood what the interviewers thought, and realized that I had simply done many mistakes in my interviews! Thank you for opening my eyes and helping me to get a job after being unemployed for long eleven months.
Maria Olinger, Canada
From: Glen Hughins
Philadelphia, PA, United States
Monday, 6th February 2017
Dear Job Seeker,
I have been working as an interviewer for Meridian Recruitment, specialized education recruitment agency, for the past five years. I have interviewed more than seven hundred job applicants for various teaching positions. I have been interviewing people like you on a daily basis. . . .
Let me tell you something:
Job interview for a position of a teacher is one of the most difficult interviews in the field of education. Candidates are tested with a complex set of personal, situational and technical questions. What more, they need to present their own opinions, demonstrate values they can bring to the institution and sometimes deal with a tricky personality test.
I have seen many people fail in this interview. But…
They failed, not because their qualification was not good enough.
They failed, not because they were stupid.
They failed, not because they were not suitable for the role…
They failed, simply because they had no idea about how to sell themselves in an interview and what the interviewers wanted to hear from them.
Well, how could they succeed? They were teachers, graduates and postgraduates, they were people, in all good means. But they were not good in the art of acing a job interview. That was not a field of their expertise. . . . Nobody told them what to do, what really matters in an interview, what questions they can expect and what answers they should choose. And they failed.
But times have changed, for everyone. I am not as much active in interviewing candidates as I was before. But I am very active in career and interview coaching, and I decided to prepare a specialized product – an eBook that will help people like YOU to understand what really matters in an interview for teaching job.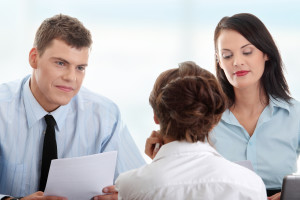 I am going to show you

brilliant answers to twenty-eight most common teaching

interview questions.

I will show you how to make a perfect impression on your interviewers.


No matter how bad you think your interview performance is at the moment, I guarantee you will quickly learn how to impress your interviewers and get the job. You will be taught by someone who interviewed more than seven hundred job applicants for the same position.

But let's see. Maybe you are already prepared for your interview…. Can you answer the following interview questions brilliantly?
What do you want to accomplish on this position?
How do you go about teaching something that is not your strength?
How would you win a heart of your students?
How do you plan to include parents in their child's classroom?
A parent calls you because they are worried about their child's low grades.  What would you say to the parent? What actions would you take after such a call?
It is not easy, is it? It can be very easy with my Teacher Interview Guide!
See the sample from the e-book below: (If you can not see the sample properly on your device, click here to download it as .PDF file. Then you should be able to read it clearly on any device. Thank you!)
This was just one interview question. A small fraction of 51 pages long, highly specialized eBook for job seekers who want to get a teaching job, in which you'll find:
Brilliant sample answers to twenty-eight most common teacher interview questions.
Personality test that is often used in interviews for teaching jobs, together with right answers to test questions.
How to identify

value you can bring to the institution

and how to demonstrate it in an interview.
Two secret interview techniques you can use to totally impress your interviewers and stand out from the crowd

How to follow up your job interview.
… and much more
All information from someone who has interviewed more than seven hundred applicants for position of a teacher. Can you imagine anything better to help you getting a job? I can't…
Teacher Interview Guide Details:
Format: E-book (.pdf format, can be opened on any computer, tablet, smart phone or kindle)
Published in 2015, updated for 2017

Average customer rating:
(78 reviews from four different countries)

But Wait! That's Not All!
You will get the following bonuses for FREE with your purchase!
15 Most Common Interview Questions and Answers – FREE gift [e-book]
To help you (or your loved ones) to succeed in any job interview to come!

You will learn how to answer the following interview questions:
Can you tell me something about yourself?
Why did you leave your last job?
Why should we hire you?
What are your strengths?
What are your weaknesses?
And ten other most commonly used interview questions in all companies.
This priceless guide will help you and your loved ones in any interview, for many years to come. . . .

I Will Get a Job! – FREE gift
A popular digital recording from my friend, a recruitment consultant from Europe.
Teaches you everything you need to know to succeed in an interview.

Perfectly applicable for teachers.
Buy Teacher Interview Guide today and get these two priceless job interview success products for FREE. It can't get any better than this, can it?
Interview for teaching position does not have to be stressful, or difficult. You can be the one who interviews with confidence and gives brilliant answers to all interview questions. Download the guide today and ace your interview!

All people kept telling me my communication skills weren't good enough to get a job of a teacher. But I did not let them discourage me. I did more than the other applicants, I bought your e-book and followed the tips, step by step. I felt very confident in the interviews ever since and they soon offered me a full time position of a Math Teacher at a local high school. Thank you Glen!
Shirin Simmons, United States

General interview preparation is not sufficient.
You need to prepare especially for teacher interview.
With this e-book:
You will be ready to impress your interviewers by telling them what they want to hear from you.
You will be ready to respond to all tough questions with brilliant interview answers.
You will be the one who gets the call after the interview.
Risk Free 60 days Money Back Guarantee
If you don't like the Teacher Interview Guide for ANY reason, or no reason at all, just let me know within 60 days and I'll give you a full refund.
Just drop me a message to my personal email address glen[at]teacher-interviewquestions[dot]com with your name and transaction details. No questions asked, just a full refund!
Test it out for yourself. Try my professional Interview Guide and bonuses in your next interview. Once you've tried it, I'm confident you'll keep it forever and will be more than happy about your purchase. But if you are not happy, all you have to do is to ask for a full refund. There's really nothing you can lose with your purchase.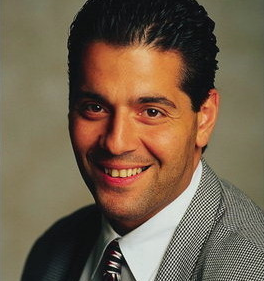 Sincerely,
Glen Hughins,
Your personal job interview coach

P.S. Feel free to send me a personal email if you are still not sure how this guide will help you to get a job of a teacher. I try my best to answer all the messages within twelve hours.