Prepare Well for Your Teacher Interview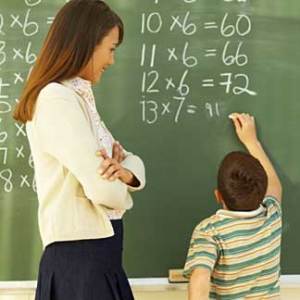 Luck favors the prepared mind. What questions to expect in your teaching interview? How to make a best possible and long lasting impression on the people sitting in a hiring committee? What decides the winner at the end of the interview session?
And most importantly, how to prepare for this challenge, and what you can do, in order to ensure you will walk away with a signed job contract? You will find all the answers on our website, that specializes only in teaching interview. Written by Glen Hughins, former assistant principal and recruitment consultant, and Matthew Chulaw, professional interview coach. Welcome!
What questions to expect?
They will try to assess your competencies, motivation and readiness for a job with a set of personal, behavioral and technical questions. The following list should help you to understand what to expect:
Note: Click on a question will direct you to a separate page, where we analyze the question and provide you with couple of brilliant answers. However, I suggest you to firstly read this page to the end, so you understand all the nuances of this interview, and just then come back and analyze one questions after another. It would make not sense to practice answers to particular questions, if you did not get the overall picture. 
Why did you decide for a career in teaching? (What motivates you to become a teacher?)
Why elementary (secondary, high school, special) education? What do you want to accomplish on this specific position?
Please tell us more about your experience with teaching. (What you liked and didn't like, problems you faced, etc.)
Why do you want to teach at our institution, and not somewhere else?
Where do you see yourself in five years time? (How long do you want to teach here? Do you plan to progress in your career?)
How do you ensure your qualification stays up-to-date? (Do you continue improving your qualification?)
How do you measure student performance in your classroom?
What would you do if a student wasn't handing her homework on a regular basis?
How do you plan to keep discipline in your classroom?
What do you think: Should all the students be treated equally, or should a teacher apply an individual approach to every student?
What are some ways you can avoid behavior problems? (Have you applied it before? Did it work?)
A parent complains about you and is angry. What would you do?
A parent calls you because they are worried about their child's low grades.  What would you say to the parent? What actions would you take after such a call?
What is your least favorite subject to teach. (Why this subject?)
What professional teaching organizations do you belong to?
If you teach a lesson and your students don't seem to be "getting it," what do you do?
There's a conflict between two students. What will you do? (You have a conflict with a student. What would you do?)
What do you expect from the administrators and from the principal?
Describe an ideal boss? (Describe an ideal colleague?)
What are your salary expectations?
Why should we hire you and not one of the other candidates?
What do you like to do in your free time?
Do you have any questions?
Note: If you are not applying for your first teaching job, some questions can be changed to behavioral. In such a case they won't inquire about your opinions and plans, but about what you did in the past and how you solved difficult situations. For example, instead of asking "A parent complains about you and is angry. What would you do?", they will ask "Tell me about a conflict you had with a parent. How did you solve a conflict?"
Attitudes and motivation
You should not forget that right answers to interview questions will not secure you a victory. You need to show right attitudes too, demonstrate your motivation and enthusiasm to do the job. Either they feel you really dream of being a teacher, or they will hire someone else. In an ideal case they should have a feeling that teaching is your personal mission. . . .This is how you should set your mind, this is the mindset you need in order to succeed.
Another thing to remember is that people sitting in an interviewing panel are just human beings, like you or me. They have their desires, like to be praised for their work and love to be respected. Knowing it, you should show respect and humility. Use your intelligence to find the right opportunities to compliment them and then do it. Doing your homework (researching about the educational facility and people in the hiring committee) will definitely help.
Luck favors the prepared mind
The more you know about their institution, about problems they face and students they teach (and their achievements of course), the better your chances of finding the right words in a right moment will be. Website of the institution, their Facebook page, personal contact and many other sources, will help you as well.
Some things in our world depend purely on luck or destiny. But getting a job does not belong to this category. You can definitely do a lot to improve your chances. Inspire yourself with our answers to interview questions, set your mind the right way, do the research and practice. Then you will know you gave it your best shot. . . .and failing with such a feeling is much easier.
Taking an extra step
Do you want to take an extra step towards a coveted job contract? Do you want to do more than the other job seekers do? Have a look at Teacher Interview Guide, eBook from the authors of this website. You will find there multiple brilliant answers to all twenty-eight typical teacher interview questions, as well as great interview strategies. It's your chance to outclass the other applicants. Will you take it?